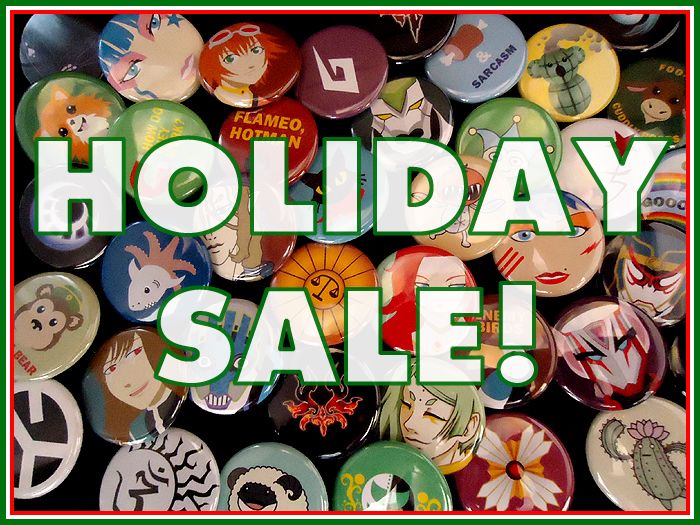 It's time for holiday discounts, guys! Right now if you use the coupon code
HOLIDAYS12
at my
Etsy
or
Storenvy
stores you can get 30% off your order! Buttons are great for stocking stuffers or gift bags for all your nerdy friends and family members!
Represented fandoms for buttons include:
Avatar: The Last Airbender
D.Gray-man
Tiger & Bunny
Ace Attorney
Ghost Trick
Kingdom Hearts
Mawaru Penguindrum
Puella Magi Madoka Magica
Tsuritama
Suikoden
Final Fantasy XII
Tales of Symphonia, the Abyss, and Vesperia
Jem and the Holograms
If any of these are relevant to your interests, please go have a look! I can certainly mix and match from different sets, too! And there are even more fandoms represented in my prints!
Etsy: Button sets and miscellaneous things
Storenvy: Prints and single buttons
Please be patient with me as I cross-post this around! If you see this more than once, it means you probably have good taste though!